(801) 980-7999
290 East State Road,
American Fork, UT 84003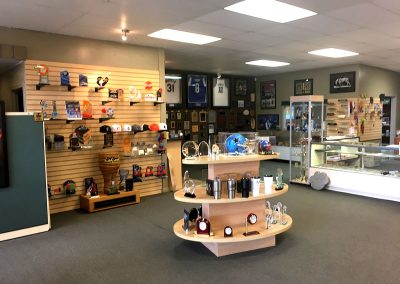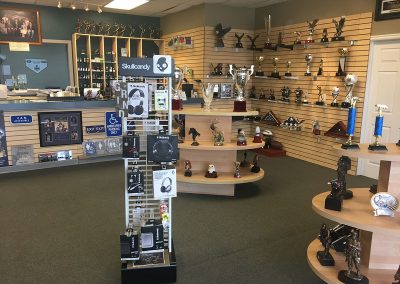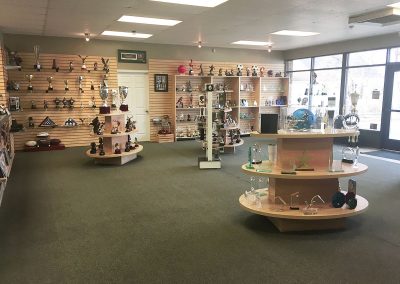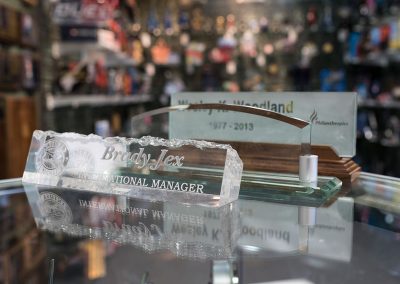 Your Local Award Specialist
Working with McGee's Stamp and Trophy means you get the local expertise you need. Not only is our experience valuable to the quality of your product but we also work with you to decide how your project gets done. We have a large inventory of plaques, trophies, acrylic awards, glass awards, clocks, corporate awards, personalized stamps, and more. Not only are our awards perfect for those living in American Fork but throughout Utah and the rest of the world. Transform the way you think of awards— the McGee's Stamp and Trophy team work with you to turn your award into a masterpiece.
Customized Ink Stamp Expertise
When Jesse McGee started his business in 1960 one of the first products he offered local clients were stamps. Today, McGee's has grown into American Fork's rubber stamp experts. Our custom stamps make stamping more effortless than ever before including our signature stamps, return address stamps, bank deposit stamps, and notary stamps. Just use our online customization process to purchase your stamp or visit us in store to see all our options in person. Working with us the possibilities are endless. Even if you don't find what you need, contact us to find your exact fit!
Make McGee's in American Fork Your Own
Are you looking for something unique but can't find it on our site? Visit us in store because chances are we can help. Since most of our custom products are one-of-a-kind, we don't always feature these products on our website. Visit us at our McGee's Stamp and Trophy location in American Fork to find the custom product of your dreams. We offer custom awards, trophies, stamps, shadow boxes, military memorabilia, and more.
If you can't make it in today, contact us on our site. Upload your artwork and fill out our contact form giving details about your idea. Our dedicated team of customization experts is ready to assist you in making your award or gift 100% unique! We are open Monday – Friday from 8:00 am – 5:30 pm. Please allow one business day for a response to your inquiry.
—
We've been creating awards and personalized engravings for over 50 years. The uniqueness of each client and each individual story is what keeps us inspired to create the best! If you do not find what you are looking for, please give us a call. One of our award specialists is ready to help you start your project.
Orem 801.226.7890   |   Salt Lake 801.566.4567    |   American Fork 801.980.7999